BoomMath brings imagination into the math classroom and improves literacy
Now BoomMath allows students to conceptualize mathematical concepts and terms through discourse, conversation or journal writing!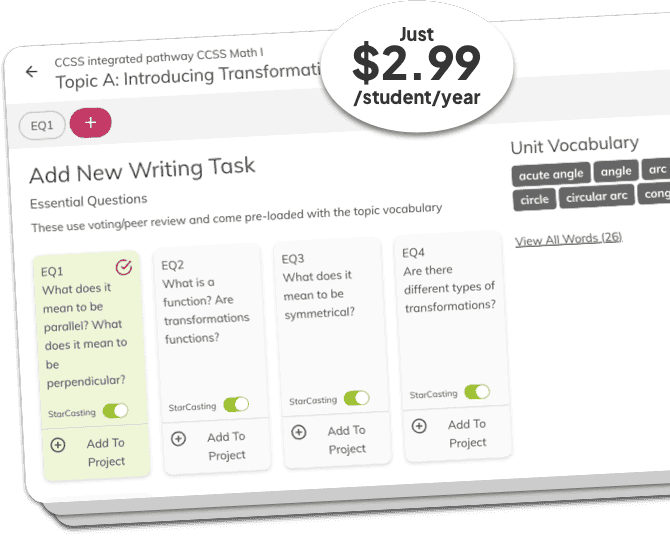 Giving students context and freedom to explore, learn and express their math knowledge in a new way. Imagine that?
Free 30 day trial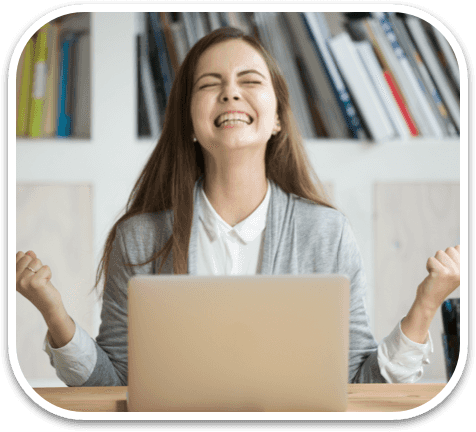 Set tasks in moments that are aligned to your curriculum.As your class begins responding, you'll gather insight in real-time as students reflect upon the questions posed.
Identify gaps in students' understandings and assess strengths and weaknesses by:
Integrated curriculum

Reviewing a student's thought process provides great insights on how a student understands the concepts.

Conceptualizing Math

Reviewing a student's ability provides great insights on how a student understands the concepts.

Indirect Feedback

Giving teachers the opportunity to identify any misconceptions the students have with the content and also explore the strategy they took to answer the question prompt.

Math Vocabulary

Allowing teachers to apply preset vocabulary matched to the task at the appropriate level of the students. As students use the vocabulary, these are highlighted so teachers can quickly assess understanding.

Direct Feedback including SEL response to Math

The polling feature allows teachers to gather non-verbal feedback within the classroom and accurately measure student feelings and responses to a question.

Peer Review

Voting allows teachers to instantly share anonymized responses across the class for students to assess. This provides valuable opportunities for peer review without bias

Student Engagement

Students think about the concept and collaborate via peer review to produce their best work. While thinking about the concept, students are also checking their work to improve accuracy.
SOCIAL/EMOTIONAL LEARNING
BoomMath is the first solution for your classroom that not only increases engagement and outcomes in math but also addresses students' attitudes and predispositions.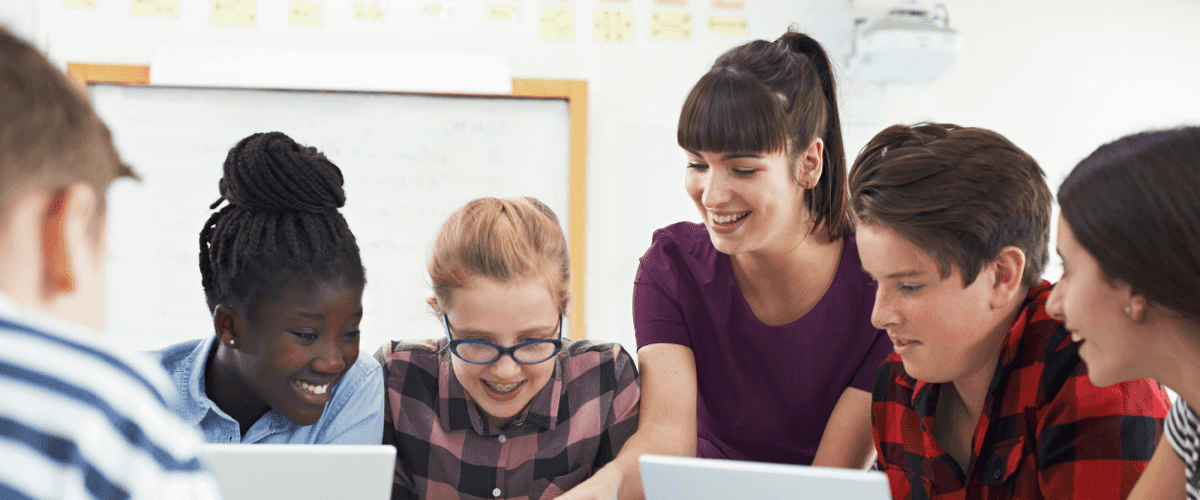 Improved academic outcomes

When students have the opportunity to develop and practice social, emotional, and cognitive skills academic learning accelerates. BoomMath provides the perfect solution for a range of different contexts related to Math.

Increase confidence and reduce anxiety

Anxiety related to Math can be a real barrier to learning. BoomMath polling and SEL questions provide students a safe opportunity to express themselves. Collaboration and discourse can help students look forward to mathematics and improve their outlook.

Making Math fun!

At the end of the day an engaged student will learn more. Our Boom products have engaged over one million students in over 90 countries- BoomMath is bringing that excitement into the math classroom.
Start your Free 30 day trial